Join the Out- and- Abouters
03 Jul 2023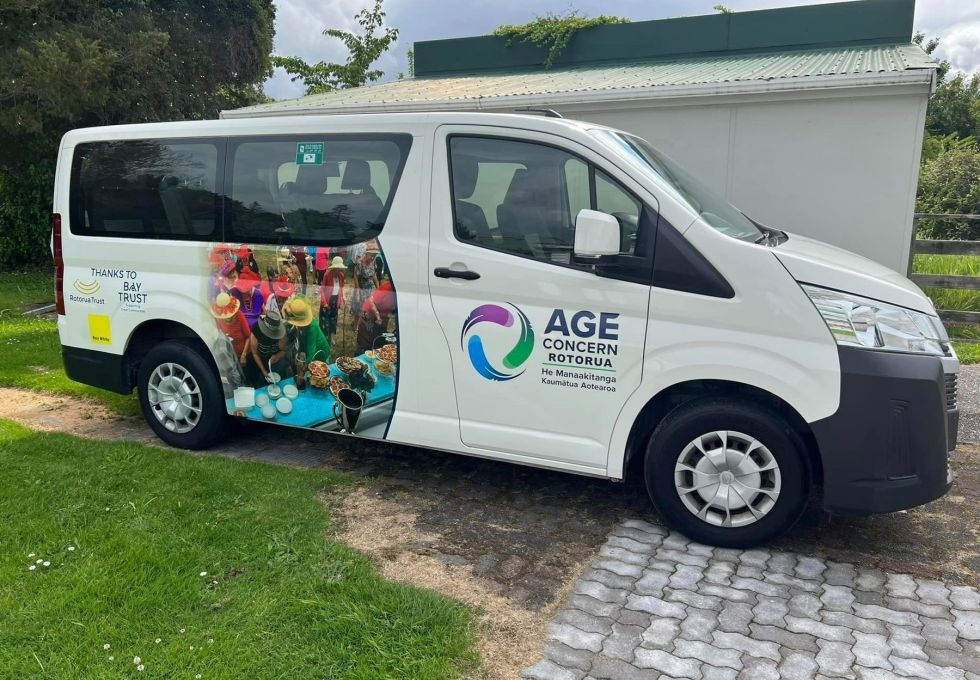 Make new connections and have a socially stimulating time by coming out and about with us!
We hold regular trips within the Bay of Plenty region, so remember to check back here regularly for our latest schedule.
Trips are limited to a maximum of eight people at a time and an optional $5 koha to help out with running costs. Bring some extra money for a tea/coffee and cake.
Call us on 347-1539 to reserve your place on one of the following excursions.
Thurs Aug 13th: Tree trust and Te Puia for coffee.
Wed Aug 19th: Waimunga Valley and coffee at revamped cafe.
Wed Aug 26th: Mamaku Blue.
Tues Sept 1st: Morning tea at Buried Village.
Wed Sept 9th: Redwood Forest and Visitors Centre.
Wed Sept 15th: Maketu fish and chips by the sea.
Wed Sept 23rd: Council Nursery.
Wed Sept 29th: Tyburn Monastery Ngkuru Retreat.
Thanks to Bay Trust, RECT, Ray White and Lakeland Disability Support Trust we now have a new minibus to help us venture about our beautiful city, local attractions and the occasional jaunt further afield!
We look forward to you joining us!