Positive Ageing Expo postponed until 2021
12 Apr 2020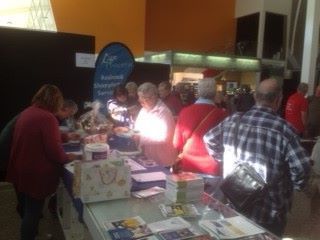 Following on from the very successful Positive Ageing Expo held in April 2019 we will be holding another one in 2021.
We at Age Concern Rotorua are holding a Positive Ageing Expo at the Rotorua Energy Events Centre Grand Hall. Entry is free thanks to the Rotorua Energy Charitable Trust.
Along with activities and demonstrations, the expo will include a variety of stalls offering a wide range of information and advice.
This includes online banking and online security, moving into a retirement village/rest home, keeping active, healthy nutrition and maintaining community connections.
Rory O'Rourke, Age Concern Rotorua manager, says the expo is a one-stop shop and will be a wonderful opportunity to connect with a range of services all in one place.
There will be an onsite cafe where people can enjoy and cuppa and a chat.
Staff and volunteers from Age Concern will be available throughout the day, and people are welcome to stop and have a chat with us about our visiting and shopping programmes as well as the many other programmes we offer to our seniors.
"Studies have shown that loneliness can contribute to serious health problems and having a visitor can make a real difference to the health and happiness of older people who have become isolated within their community." says Rory.
The Details
- What: Positive Ageing Expo
- When:April 2021
- Where: Rotorua Energy Events Centre
- Entry: Free